The number of tourists coming to Istanbul in June increased by 115% – Turkey today
The number of tourists who visited Istanbul in June increased by 115% compared to the same period of the previous year, reaching 1,470,586 tourists.
According to the data of the Directorate of Culture and Tourism in Istanbul, 6 million 755 thousand 300 tourists visited the city in the first six months of this year, according to what was translated by the Turkey Today website.
One million 470 thousand 586 tourists came to Istanbul in June, and 684 thousand 621 tourists came to Istanbul in the same month last year. Accordingly, the number of tourists in June increased by 115% compared to the same month in 2021.
And in June, 1 million 447 thousand 273 people arrived in the city by air and 23 thousand 313 people by sea. The number of arrivals to Istanbul by air increased by 112% compared to last year, while the number of arrivals by sea increased by 619%.
1641 people from Ataturk Airport, 382 thousand 551 from Sabiha Gokcen Airport, and 1 million 63 thousand 81 from Istanbul Airport in June. By sea, 2216 from Tuzla Port, 18649 from Karakoy Port, 250 from Sarayburnu Port, 955 from Zeytinburnu Port, 177 from Ambarli Port, 1003 from Haydarpasa Port, 11 from Marmara Port, 52 foreign visitors came from Pendik Port.
72.29% of the tourists arriving by air used Istanbul Airport and 26.01% used Sabiha Gokcen Airport.
Among the tourists who came to Istanbul in June, the Germans took the first place with 126 thousand 507 people.
Germany with 117 thousand and 169 tourists, Russia with 99 thousand and 115 tourists, the United States with 96 thousand and 604 tourists, England with 59 thousand 901 tourists, France with 48 thousand and 142 tourists, Iraq with 45 thousand tourists, and Kuwait with 40 thousand and 57 tourists, Uzbekistan with 36 thousand 290 tourists, Jordan 33 thousand 417 tourists, Kazakhstan 31 thousand 953 tourists, Israel 28 thousand 935 tourists, the Netherlands 25 thousand 443 tourists, and Italy 25 thousand 180 tourists.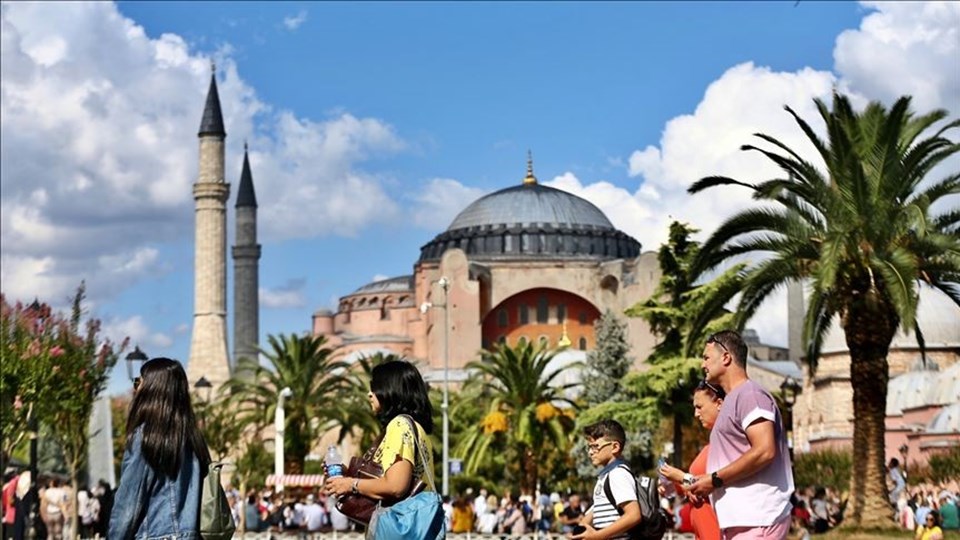 8.60% of the people who visited Istanbul in June were Germans, 7.97% Russians, 6.74% Iranians, 6.57% Americans, 4.07% British, and 3.37% French.
While tourists from 198 countries came to Istanbul in June, one person from the Federated States of the Solomon Islands, North Korea and Micronesia and two from Palau and Tonga visited the city.
(function(d, s, id) {
var js, fjs = d.getElementsByTagName(s)[0];
if (d.getElementById(id)) return;
js = d.createElement(s); js.id = id;
js.src = "//connect.facebook.net/en_US/sdk.js#xfbml=1&version=v2.4";
fjs.parentNode.insertBefore(js, fjs);
}(document, 'script', 'facebook-jssdk'));