Many Syrian refugees are interested in knowing the status of their files that were submitted to the Immigration Department, in order to accept them and the possibility of obtaining Turkish citizenship.
Turkey Today website has monitored for you a way to inquire about the status of the file and the application for each candidate for citizenship
Read more: The stages of Turkish citizenship for Syrians
This is by accessing the following link:-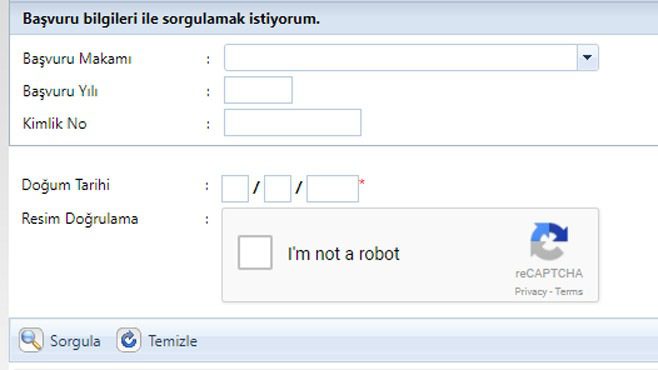 The required fields must be filled in:
Başvuru Makamı: that is, the place from which the application for obtaining citizenship was submitted, and there are options from which one can be selected.
Başvuru Yılı: Which year of application.
Kimlik No: Kimlik card number.
Doğum Tarihi: Date of Birth.
Then you must click on the I am not Roobot option until the green check mark appears.
Sorgula is then clicked to obtain information on the progress of the applicant's application.
Read more: Why were the naturalization files for Syrians removed? .. Link to apply again
Mahdi Daoud, the general coordinator of the Solutions Table with the Turkish side, called on all persons whose files were rejected to apply again through the link published on the "Syrian Solutions Table" and the "Syrian Al-Nour Association" page, which is as follows:
(function(d, s, id) {
var js, fjs = d.getElementsByTagName(s)[0];
if (d.getElementById(id)) return;
js = d.createElement(s); js.id = id;
js.src = "//connect.facebook.net/en_US/sdk.js#xfbml=1&version=v2.4";
fjs.parentNode.insertBefore(js, fjs);
}(document, 'script', 'facebook-jssdk'));