The Turkish Red Crescent warns aid card holders of an important matter – Turkey Today
The Turkish Red Crescent Organization for Financial Aid "SOY" warned of something that people might be exposed to during the withdrawal of financial aid.
And the cleaner said in a warning statement to holders of the Turkish Red Crescent card, seen by Turkey today, that in order to prevent potential fraud, please avoid asking anyone for help in order to withdraw money from ATMs, and not give your Crescent card or your password to anyone.
The statement added that it is very important to protect your password and make it invisible to others during the withdrawal process
And in the event that there is a suspicion that there is an error in the value of the amount sent to your Red Crescent card, or that someone else is using it
Please call the free call center "168" provided by the Turkish Red Crescent.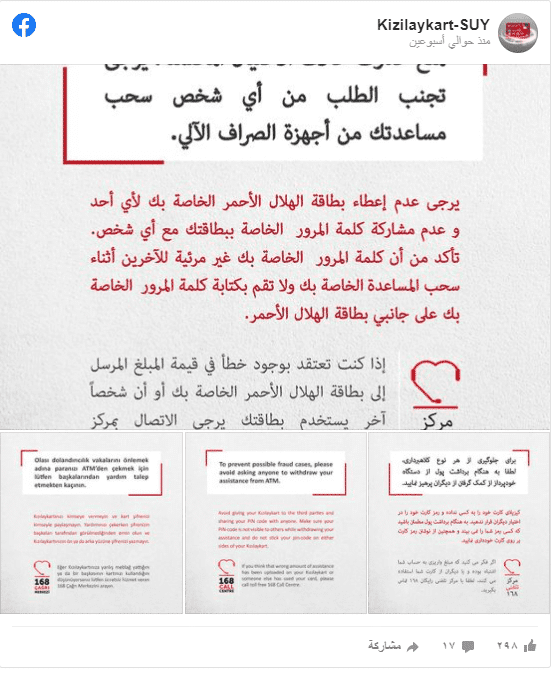 (function(d, s, id) {
var js, fjs = d.getElementsByTagName(s)[0];
if (d.getElementById(id)) return;
js = d.createElement(s); js.id = id;
js.src = "//connect.facebook.net/en_US/sdk.js#xfbml=1&version=v2.4";
fjs.parentNode.insertBefore(js, fjs);
}(document, 'script', 'facebook-jssdk'));