Developing a game by Syrian programmers in Turkey that has 45 million subscribers (photos)
A group of Syrian programmers who fled the ongoing conflict in Syria since 2011 and moved to Turkey developed a mobile game that has been downloaded by 45 million users.
"Wolves Interactive" was established in 2016 by Syrian engineer Ahmed Latakani, software experts Khaled Al-Mukhtar, Karim Bwidani, and 3D design expert Wael Dayoub at the Technology City (Technopark) at Yıldız Technical University in Turkey.
The "Traffic Tour" game developed by the company has been downloaded by 45 million mobile users around the world, and the "Motobike" game has been downloaded by 5 million subscribers.
Through these games translated into 16 languages, 800 thousand dollars of foreign exchange were brought into Turkey.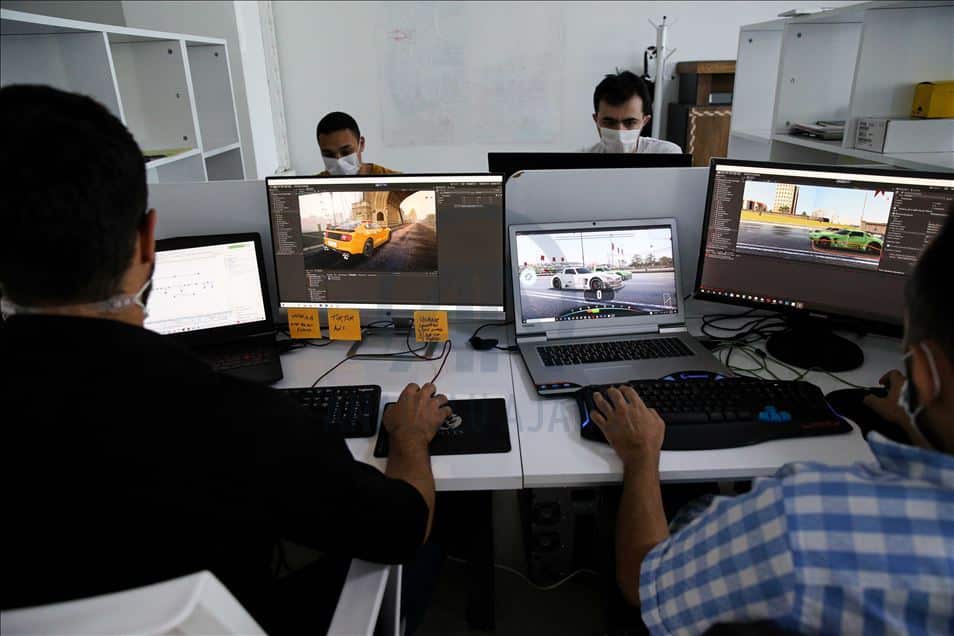 In an interview with Anadolu Agency, Ahmed Latakani, one of the founders of the company, said that he has been living in Turkey for eight years, and that he founded this company with his friends in 2016.
He added, "Our company manufactures mobile games, and we finished the first game in 2016, and it has been downloaded by 45 million people. There are car and motorcycle racing games that can be played by one or two people at the same time."
He stressed, "Our goal is to reach 250 million people within two years, and my partner in Syria was doing this work, and when he came here, he offered me to participate in this work, and we agreed and implemented this project."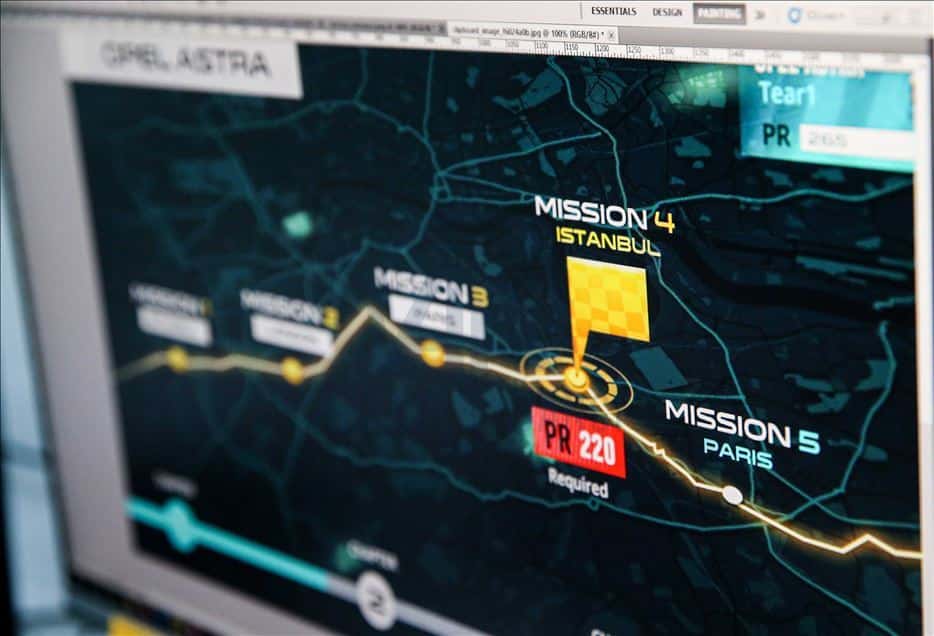 Latakani explained that "there are 15 people currently working in the company, 20% of them are Turkish and the rest are Syrians, and they want to increase the number of employees to 50 within 3 years, and most of the employees in the company are engineers."
He continued, "We train our employees in the field of programming and 3D design… The field in which we work is a difficult field, as mobile phone games are not like the computer industry, and for this reason we provide special training, and all our team here has been trained."
Good financial return
Latakani revealed that the financial return for the field of mobile games is good, and he also said, "We are looking for investors, because it is not possible to advertise without investors, and if you do not advertise, no one will download the game, and we want to be an international company."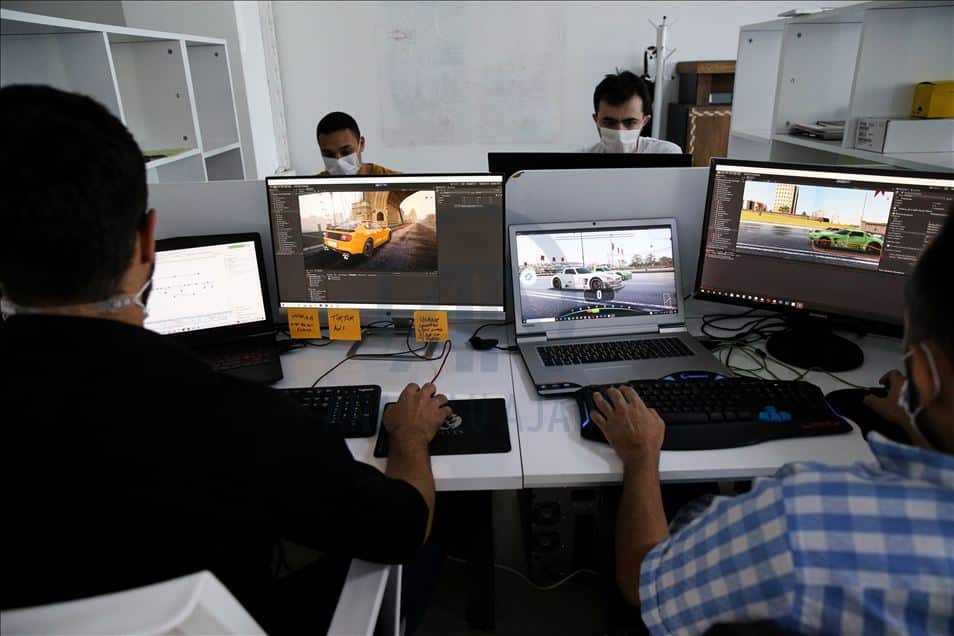 And he added, "We do not include all ads in our games, and there is no doubt that we will earn more if we accept all the ads before us, but we do not do that, and we do not accept ads that harm children, and we are working to filter Google ads so that they do not spoil the morals of our children."
He referred to the development of the field of mobile phone games in Turkey, and stressed the need to provide support from those interested in opening the horizons of this field, and indicated that he holds Turkish citizenship.
On the other hand, he said, "There are obstacles in front of us that must be removed, for example we cannot participate in local and international exhibitions, as we must obtain permission, which is very difficult, and we are also facing problems in obtaining work permits, and I wish to grant my partners Turkish citizenship." .
Latakani revealed that he now feels Turkey as his second home, as he said, "Turkey has become my second home; My children and I live in it and eat and drink from its riches, and I learned the Turkish language because I could not accomplish anything without learning the language."
Business partnerships
Ramadan Jihan, general coordinator of the company, said that the company "will reach more than 50 million subscribers in the near future thanks to the games it develops, and that the company has commercial partnerships with international companies such as Sony, Apple and Google."
He continued, "Our company does not only aim to program games and earn money, but at the same time takes into account the preservation of public morals and the structure of Turkish society, and our company is an open window to the entire world from Turkey."
He also stressed, "We care, while manufacturing our games, about societal values, and that these games do not affect the stage of children's development."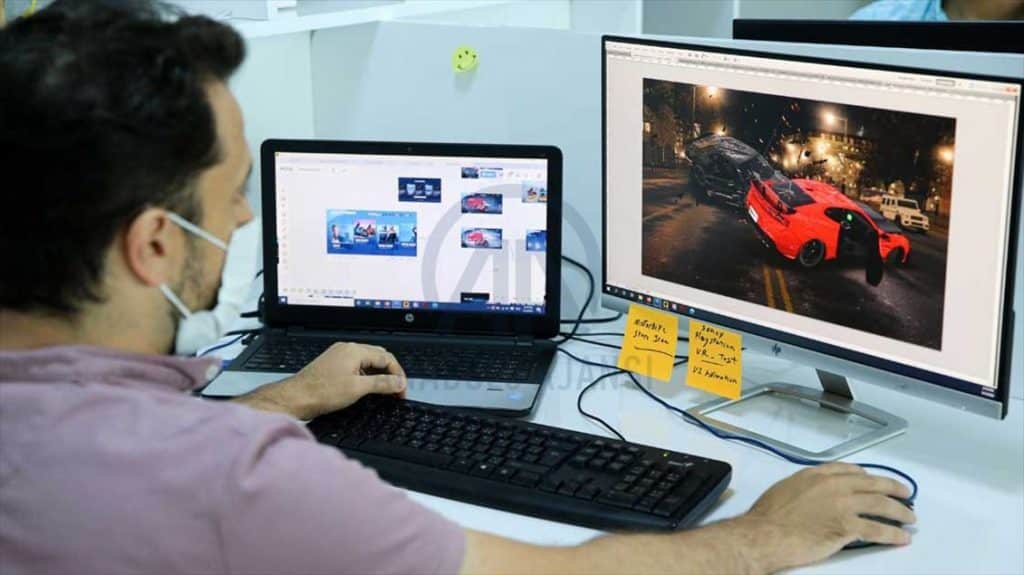 Job creation
Bora Arijan, Training and Mentoring Coordinator at Building Markets, an international civic organization that supports Wolves Interactive in various fields, said that "the foundation's goal is to create jobs and contribute to economic growth in developing countries."
He added, "We operate in 9 countries, and we have more than 25,000 networks so far. We are an institution that has played a role in obtaining 25 small and medium-sized companies to bids and contracts amounting to $1.3 billion."
He continued, "The company contributed to providing job opportunities for about 70,000 people in 9 countries, and we used to work in Turkey before that through our partners, and we established our own office there about a year ago."
He also pointed out, "We have a business network with 2,000 small and medium-sized companies founded by Syrians in Turkey. We do not only support Syrians, but we also support companies founded by Turks and refugees, in the areas of training, guidance, tax laws, and regular and electronic marketing."
He concluded by saying, "Wolvis Interactive is one of the two thousand companies in our business network, and we provided them with guidance services, and then advisory services in the financial and legal aspects, and they are now communicating with foreign investors."
Source: Anatolia
(function(d, s, id) {
var js, fjs = d.getElementsByTagName(s)[0];
if (d.getElementById(id)) return;
js = d.createElement(s); js.id = id;
js.src = "//connect.facebook.net/en_US/sdk.js#xfbml=1&version=v2.4";
fjs.parentNode.insertBefore(js, fjs);
}(document, 'script', 'facebook-jssdk'));