Episode 10 of the Al-Maddah series, Legend of Love, witnessed a new development in events, as the jinn Haim, "Muhammad Riyad," mocks Saber's sister, "Hala Al-Saeed," and incites her to get rid of Saber, and Heba goes, in a frightening scene, to Saber's house in order to kill him.
The heroes of the Al-Maddah series, part three, episode 10

Al-Maddah series 3, episode ten, starring Heba Magdy, Yousra Al-Lawzi, Khaled Zaki, Muhammad Riyad, Rania Farid Shawqi, Lucy, Khaled Sarhan, Abdulaziz Makhyoun, Ahmed Maher, Donia Abdelaziz, Hanan Suleiman, Tamer Shaltout, Sobhi Khalil, written by Amin Jamal, directed by Ahmed Samir Farag.
During the events of the tenth episode of the series Al-Maddah 3, The Legend of Love, Saber Al-Maddah and Taj went to the enchanted cave, and a strange shape appeared on his hand, and Saber Al-Maddah was exposed to a new thing, which is the appearance of a map on the sides of the cave from the inside, and the monk of the church revealed that there was an explosion of a spring of water in the mountain Behind the church, and this is a sign of the book of the covenant, and there is no kidnapping on them because it is the mountain of transfiguration, which any creature that wants evil fears.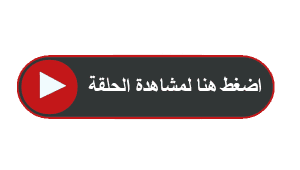 To watch the rest of the episodes and series, click here
(function(d, s, id) {
var js, fjs = d.getElementsByTagName(s)[0];
if (d.getElementById(id)) return;
js = d.createElement(s); js.id = id;
js.src = "//connect.facebook.net/en_US/sdk.js#xfbml=1&version=v2.4";
fjs.parentNode.insertBefore(js, fjs);
}(document, 'script', 'facebook-jssdk'));