The Turkish Electricity Company (Boğaziçi Elektrik) allows citizens and residents registered with the company to close the electricity subscription through its official website, without the need to go to the company's headquarters and wait for the turn.
To complete this process, the citizen or resident must enter the company's website, then log in if he has an account on the site, or create a new account easily.
As follows: To create a new account on the "Boğaziçi Elektrik" website,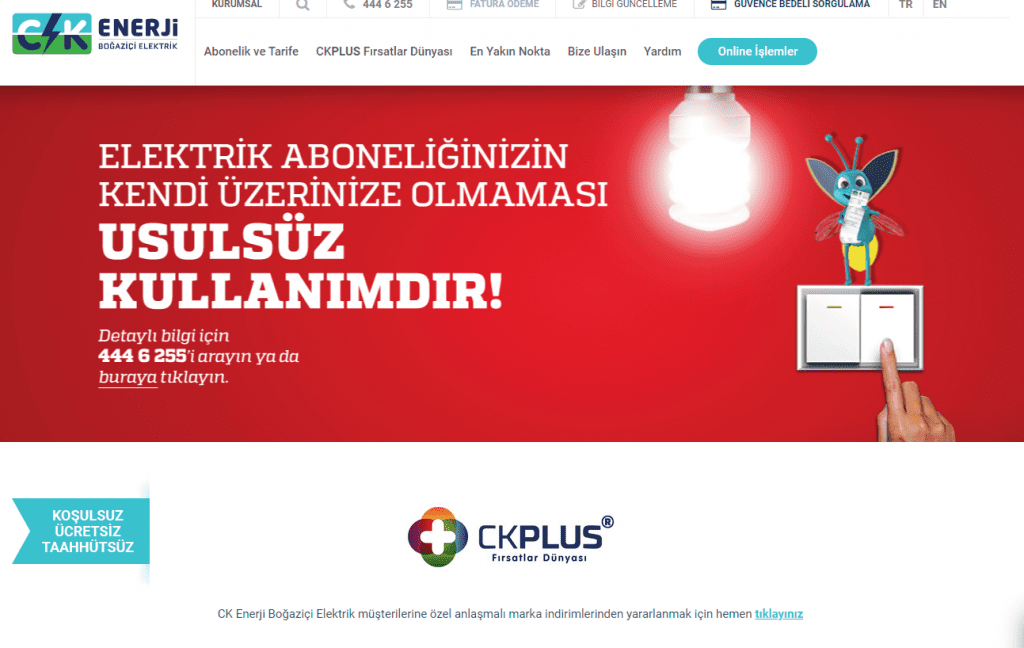 You click on the Open Account button (Kayıt Ol),
Then choose (Gerçek), to go to the data filling page.
The site for registration requires entering the Turkish national number (TC), phone number, name and nickname as written in the Turkish ID, e-mail, password, and then the activation code that arrives directly to the user's phone as a short message (SMS).
Read more: Important news for millions in Turkey.. The request can be implemented through the e-government
How to cancel the subscription After logging in to the "Boğaziçi Elektrik" website, the subscription information and its billing amount appear. From the list at the top of the page, you choose the "transactions" button (sözleşme işlemleri), then the "contract cancellation" option (sözleşme iptali). More than one electricity subscription, you must check the selection of the subscription to be stopped, and verify the address, before entering it. The list provides the option to specify the date of stopping the subscription, and the method of returning the insurance amount, either through the personal bank account (Iban), or through the government postal company. PTT. The "Boğaziçi Elektrik" website also provides bill payment services, following up the monthly electricity bill, and opening a new subscription.

(function(d, s, id) {
var js, fjs = d.getElementsByTagName(s)[0];
if (d.getElementById(id)) return;
js = d.createElement(s); js.id = id;
js.src = "//connect.facebook.net/en_US/sdk.js#xfbml=1&version=v2.4";
fjs.parentNode.insertBefore(js, fjs);
}(document, 'script', 'facebook-jssdk'));