Twitter removes the blue tick from the account of a Turkish presidential candidate – Türkiye Today
It was reported that the Twitter platform removed the blue check mark for account verification from the Twitter account of opposition presidential candidate and CHP Chairman Kemal Kilicdaroglu.
Elon Musk had made many changes to the platform after buying Twitter.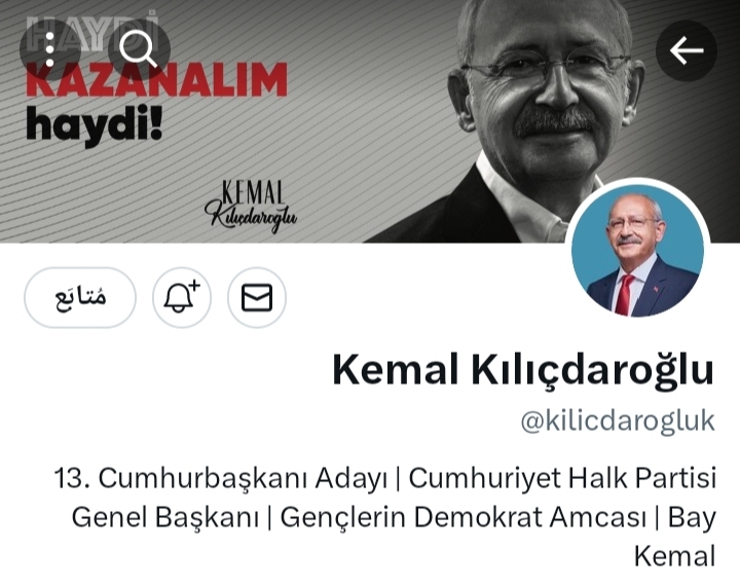 Musk's decision caused some politicians active in Turkey to miss the blue mark.
And the Turkish Cumhuriyet newspaper reported that, as of Thursday morning, it was noted that the head of the Nation Alliance, Kemal Kilicdaroglu, was among the politicians who lost their blue mark.
(function(d, s, id) {
var js, fjs = d.getElementsByTagName(s)[0];
if (d.getElementById(id)) return;
js = d.createElement(s); js.id = id;
js.src = "//connect.facebook.net/en_US/sdk.js#xfbml=1&version=v2.4";
fjs.parentNode.insertBefore(js, fjs);
}(document, 'script', 'facebook-jssdk'));