After a hiatus of nearly two years, the "Girl's Tower" in Istanbul will resume receiving visitors, starting from May 11
Preparing the "Girl's Tower" (Kiz Kulesi) off the coast of Uskudar in the Asian part of Istanbul, to receive its visitors as of May 11, after the completion of extensive restoration work.
A statement by the Turkish Ministry of Culture and Tourism stated, on Monday, that the historic tower will open its doors to visitors after a hiatus of nearly two years.
The statement added that the tower underwent extensive and comprehensive restoration work, including strengthening its resistance to earthquakes.
He explained that the restoration work of the "Girl's Tower" was carried out under the supervision of a scientific committee composed of senior specialists in this field.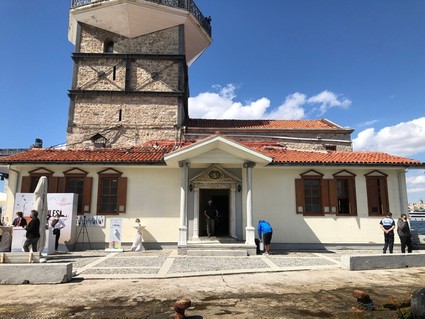 It is believed that the Girl's Tower, located on a small island 200 meters from the beach, was built in 1110 AD during the reign of the Byzantine Emperor Alexios Komnenos, as a wooden structure protected by a stone wall. Observation during the Ottoman Empire.
(function(d, s, id) {
var js, fjs = d.getElementsByTagName(s)[0];
if (d.getElementById(id)) return;
js = d.createElement(s); js.id = id;
js.src = "//connect.facebook.net/en_US/sdk.js#xfbml=1&version=v2.4";
fjs.parentNode.insertBefore(js, fjs);
}(document, 'script', 'facebook-jssdk'));